Pollinator Garden
at Skidaway Island's Sparrow Field
The Sparrow Field Pollinator Garden, formerly a sod farm of the Landings Golf Club, is funded by Skidaway Audubon as a wildlife sanctuary. It is a feeding and nesting habitat for birds and a floral magnet for butterflies, solitary bees, wasps, flower/hover flies, other wildlife species – and the migrating monarchs. In 2008, members of the Landings Garden Club assisted in the selection and planting of native "pollinator friendly" plants for the 150 yard berm that separates a golf course hole from the 3 acre field.
Landings Garden Club volunteers have increased the number and variety of plants on the berm, 63% of them native, attracting an ever increasing number of pollinators. Recent planting seasons added 7 species of native milkweed to the berm. With the tropical milkweed already growing, nearly 200 milkweed plants were available for the breeding monarch butterflies.
The Pollinator Berm has been a citizen scientist laboratory since 2011, where volunteers work with doctoral students on Project Monarch Health, a program at the Odom School of Ecology at the University of Georgia. In 2013 the Chatham County Extension Service certified the site for Master Gardner's to earn required volunteer hours. In 2016, volunteers participated in a Monarch Larva Monitoring Project through the University of Minnesota, providing weekly counts of eggs and larvae on the various species of milkweed.
The garden features signs that highlight the variety of pollinators found in this garden. The volunteers supplied pictures and text for the signs and recorded audio snippets that can be accessed on a smart phone by QR codes on the signs.
The project is funded by a number of the local community organizations: Skidaway Audubon is the primary budgeting source with additional funds provided through grants from The Landings Garden Club, Landings LandLovers, and its associated Green Thumb Club.
Recent years have seen our volunteers add to the garden by building trellises to accommodate plant vines and a gazebo to provide a place for visitors to rest and enjoy the activity of pollinators on over 100 species of plants growing on this 150-yard berm garden. Arbor Day in 2019 was honored with the planting of two oak trees at the Pollinator Garden to provide shade and beauty.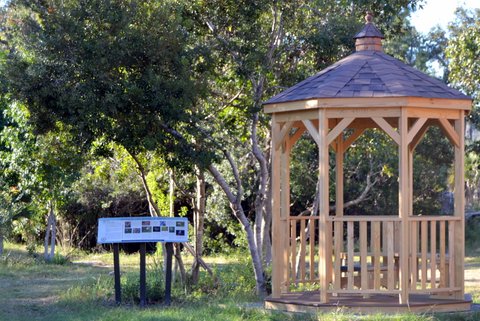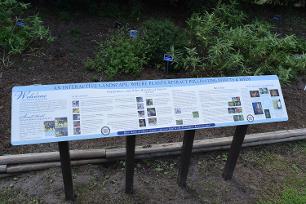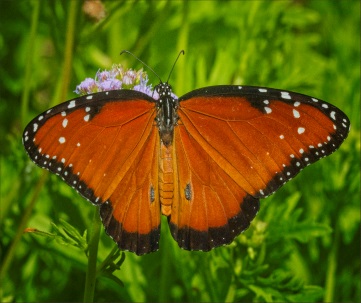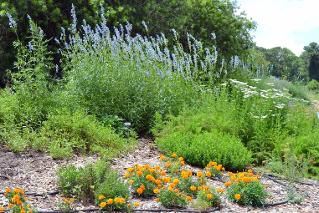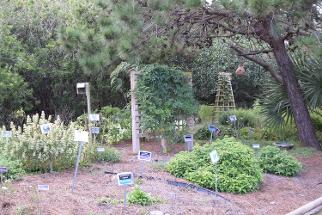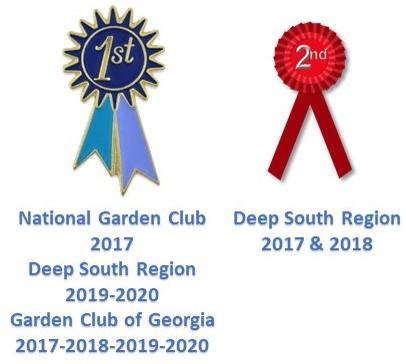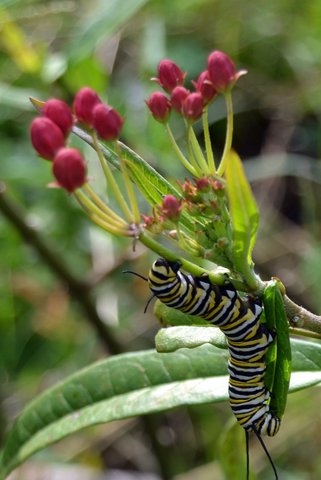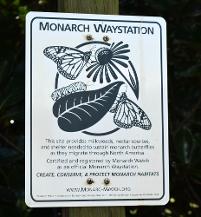 © Copyright The Landings Garden Club