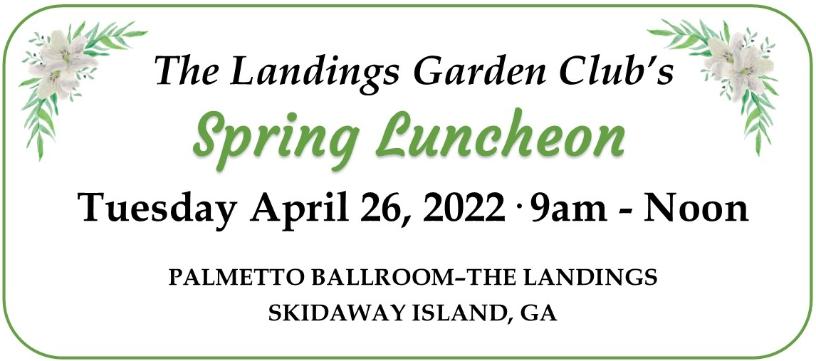 Buffet Menu
Caesar Salad
Sundried Tomato & Artichoke Orzo Pasta Salad
Antipasti with Italian Meats & Cheeses, Grilled Vegetables, Homemade Focaccia and Grissini
Chicken Picatta, Angel Hair Pasta, Lemon Caper Beurre Blanc
Pesto Crusted Branzino
Roasted Broccolini with Toasted Pine Nuts
Mushroom, Pea and Prosciutto Bowtie Pasta
Italian Creme Cake and Anisette Cookies
$38.00 per person
Complete the registration form (links below).
Make your check out to The Landings Garden Club and tube or mail to
Pam Patterson
4 Goddard Lane
Savannah, GA 31411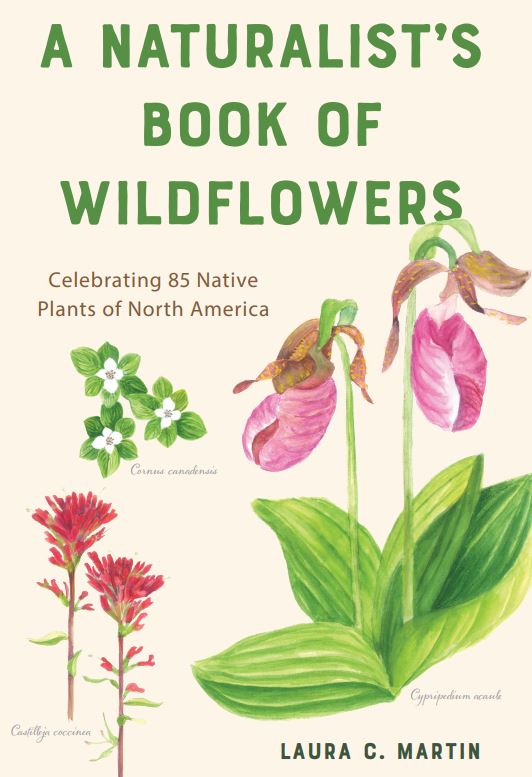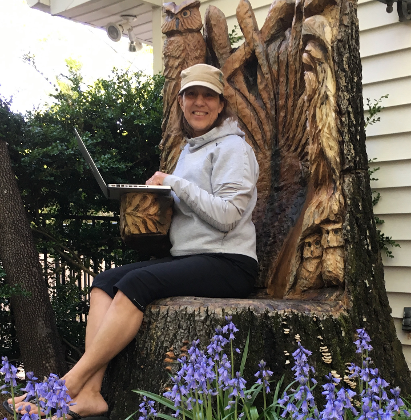 Laura Martin's latest book features plants from across North America and in addition to the wildflower profiles, she provides information on growing native plants, instructions for plant crafts, conservation tips, and ideas for activities with children. Copies of her book will be available for purchase.
© Copyright The Landings Garden Club