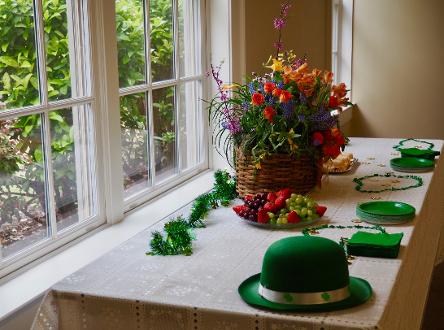 Meetings and Special Events
Monthly general meetings are held the 4th Monday of each month from September through April
Messiah Lutheran Church, 1 West Ridge Road
9:00 AM - Board Meeting
9:30 AM - Coffee and Refreshments
10:00 AM - General Membership Meeting
10:45 AM - Program
Saturday, April 18th
10:00 - 2:00
200 Yam Gandy RD
The Landings Garden Club invites all Landings Residents to join us in celebrating the 50th Anniversary of Earth Day.
This year's Earth Day Celebration features a plant swap, pollinator gardens to go, strawberry tasting, plants for sale, and more!
Note: If you want to swap plants please drop them of at 200 Yam Gandy on Friday April 17 between 4PM and 6PM or Saturday morning April 18 before 9AM. Swap will be open starting at 10AM and you must contribute the number of plants you wish to be able to swap.
Debbie Odom, a local Tea Grower from Gene's nursery will be here talking to us about growing our own tea.