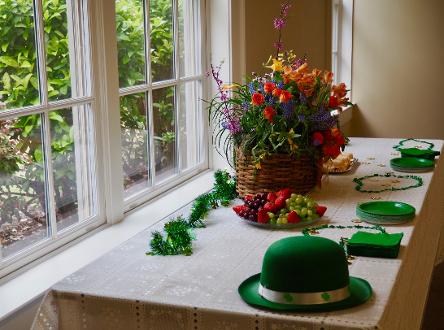 Meetings and Special Events
Monthly general meetings are held the 4th Monday of each month from September through April
Messiah Lutheran Church, 1 West Ridge Road
9:00 AM - Board Meeting
9:30 AM - Coffee and Refreshments
10:00 AM - General Membership Meeting
10:45 AM - Program
Join Us for the Landings Garden Club 2020 Spring Field Trip
Magnolia Plantation
Tuesday, March 3, 7:45am - 6:00pm
Charleston SC
Attendees must meet at the parking lot of Skidaway United Methodist Church by 7:45 AM on March 3rd.
We will drive by coach bus to Charleston where we will spend the day at beautiful Magnolia Plantation.

The drive is just over two hours.

We will tour the historic house, take the Nature Tram, and have access to two other attractions pending weather; Nature Boat, Audubon Swamp, or Slave Cabins.
Included in your admission is a box lunch with bottled water.
Please include your meal request.

We will board the bus in the afternoon with intent to return to the church parking lot by 6 PM.