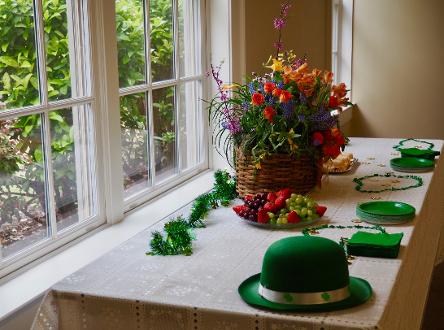 Meetings and Special Events
Monthly general meetings are held the 4th Monday of each month from September through April
Messiah Lutheran Church, 1 West Ridge Road
9:00 AM - Board Meeting
9:30 AM - Coffee and Refreshments
10:00 AM - General Membership Meeting
10:45 AM - Program
Join Us for the 2019 Heritage Luncheon
Guest Speaker: Dr. Robin Williams, Chair-Architectural History, SCAD
"Forest City: The History and Significance of
Savannah's Trees and Green Spaces"
Dr. Williams, considered a leading expert on Savannah, Savannah's Squares, the evolution of streets, sidewalks and green spaces to cities in Amer
ica.
Join us for lunch and a bit of Savannah History.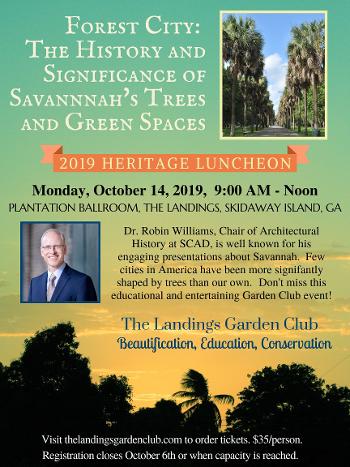 Complete the appropriate Registration Form and mail or tube to the address provided.